School Lead - Overseas Education
You Dream High We Help You Fly
Materialize your study abroad dreams with our right guidance
Contact us for the services you need
GRE, TOEFL, IELTS, PET...,
Popular Study Abroad Destinations
We offer comprehensive guidance for the university application process. We assess your profile and find the best-fit universities. Then, we assist you with the application process and follow-up with the universities to ensure a timely admission.
We assist you in preparing for and taking the necessary tests required by the Universities or Countries you are applying to, and provide guidance on official test reporting.
We provide guidance on how to create an effective Statement of Purpose (SOP), resume and Letters of Recommendation (LORs) to enhance your chances of success in your application process.
We provide assistance in identifying and applying for Scholarship and Graduate Assistantship opportunities at universities, to help alleviate financial burdens and support your academic goals.
We provide guidance and support throughout the visa processing process. This includes assistance with filling out the DS-160, payment of visa application and SEVIS fees, mock interviews and preparation of required visa documents.
We provide guidance on the dos and don'ts before you arrive at your destination to ensure a smooth transition and successful start to your studies abroad. This includes things like what to pack, what to expect upon arrival etc.,
We also Offer
Standardized Tests
We provide comprehensive coaching for all standardized tests, including IELTS, TOEFL, PTE, GMAT, GRE, SAT, and ACT. Our team of highly experienced faculty members is dedicated to helping students achieve their best results. Our coaching is available online to accommodate the needs of all types of students. We understand that every student is unique and strive to provide personalized attention to each individual.
Students Getting Desired Scores
We Provide
English Grammar
English Grammar is an essential component of any competitive exam today. The importance of mastering English Grammar cannot be overstated as it is crucial in effectively communicating ideas and thoughts, both in written and spoken forms. Here, we have provided in-depth English Grammar lessons that cover all aspects of the language, including sentence structure, grammar rules, punctuation, and more. These lessons are designed to help students improve their writing skills in English, which will not only aid them in their exams but also in their future academic and professional endeavors. Our lessons are tailored to suit the needs of students at all levels, whether they are beginners or advanced learners.
Y. Vijitha Reddy
Texas State University
Before joining here I was not aware of everything and once I have joined they suggested me with very good universities that suits my profile and helped me in getting graduate instructional assistant ship and taken lot of mocks so that I became confident enough for my interview and finally with all the help and blessings I succeeded. This is the best consultancy I could suggest anyone who are planning for abroad. Especially Raghunath sir helped me with whole process from start to end.
K. Dilip Reddy
University of North Texas
The whole process starting with University shortlisting to conducting mock visa interviews was smooth and I've had great help all along. Shout out to Raghunath sir who has been exceptionally concerned throughout my Journey to the United States and helped me with the university change even after I've arrived in the US. Definitely recommend School Lead consultancy.
Y Varsha
University of Colorado Denver
From applying to universities to visa preparation, Raghunath Reddy sir was extremely helpful. For me, the procedure assistance made US processing simple and stress-free. Regular mock interviews helped me feel more at ease during the real interview. And, thanks to sir's ongoing instruction and encouragement, I was able to focus on the details of my visa application. I'm delighted I learned about school lead - Overseas education and would recommend it to students like me.
T. Srikar Reddy
Wright State University
Had a great experience. The advisor there is very helpful in providing good guidance throughout the process and have given good suggestions. I am extremely satisfied with the services.
DSP Navya
University of Maryland Baltimore County
Started my USA masters admission process, very helpful. Recommend this to all the beginners who want to start their masters admission process. The guidance of this consultancy for the students who are planning abroad.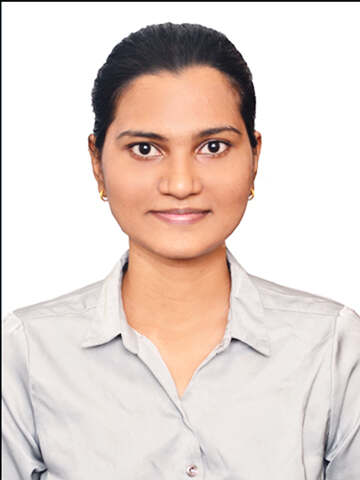 Y. Vineela
Virgina Tech
Raghunath reddy sir has taken care of everything from shortlisting the univs to guiding me to choose among the admitted univs. Extremely grateful for the support I've received in this process. I definitely recommend School Lead for all the prospective US students. All the best !
M. Harsha Vardhan Varma
University of Strathclyde
An experienced and trusted education consultant. I have been guided step by step for the entire process. I would definitely recommend prospective students to hire their services for their study abroad plan.
GET THE EXPERT GUIDANCE
Looking for Study Abroad Guidance?
Choose the Country that best fits to your profile
Get Free consultation from School Lead Immigration Experts - A one-stop solution for all your study abroad process...
STUDY AT YOUR DREAM DESTINATION
With the dedicated support of School Lead - Overseas Education Services
OUR BLOG
Professional Latest Blog